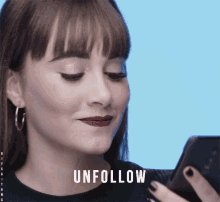 Okayyyy!! So here I am today to talk to y'all about something which I think we should really talk about.
It's very much evident from the title of the post what this something is. So I'll just share a few pointers.
1st thing's 1st. We're all creative minds out here. Agree?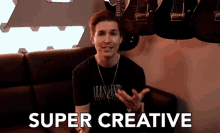 Someone is passionate about sports, some about poetry, others about the current news, social issues etc. Everyone has different interests. But, the whole intention is the same – 'Reaching the masses.' And so we all are here sharing what we best know.
So why on earth is it so difficult for some people to accept this that if your interest lies in sports doesn't mean everyone else too might also want to read about sports.
You might be a great sports writer but, maybe for someone, it doesn't make sense coz they have zero interest in sports and they don't find it right to follow you just for the sake of it.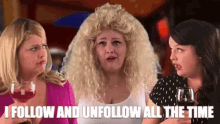 But, you on the other hand followed them who writes about food but you just did that coz you wanted a follow back. Do you think that's right?
You like their every post, comment on it and wait for a follow back. Once you get that, you unfollow or if you don't get the follow back from them for a long time, you then you decide to unfollow.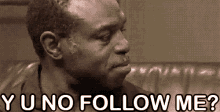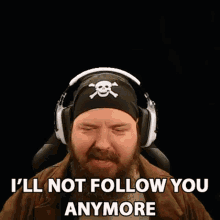 There are also some superstars who follow you as soon as you follow them and then leave in a few days. Coz nobody would know, what I did.. Hahahaha….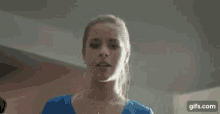 Are you really an artist? I use the word artist coz writing is an art in itself. You love sports, cooking whatever, for me everything is an art you put your heart into.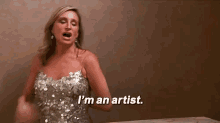 If everyone of us start doing the same thing, do you know where this would lead to? Nobody knowing what exactly you do. Your skill would have zero real appreciation.
Just think, you put all your hardwork, draft a piece and publish it and this is what you get in return. Won't that be sad?
So please, stop stooping down so low for increasing the number of followers you got. What's the point of having a huge followers list with zero interaction with your readers and no appreciation for your work?
What's the point in getting an Oscar when nobody even came to watch your movie? ( Just an example, now please stop dreaming about an Oscar when the theater was empty. Coz that's not gonna happen at all.🤷)
Followers 500 but, likes on the post only ten and zero comments. Won't that be really heartbreaking? I would really feel bad. And I'm sure all of you would too. Even if someone shares copied content, it still hurts, right? Coz it's still work to copy the content from somewhere and paste it to another platform.
Also, please understand that not all are all the time available.
Understand! Someone is a mother of two, someone a student, a working individual, a single father. We all have our set of duties and commitments. And Blogging is one of them. So please please please, be patient.
Probably you're an awesome Blogger but, the opposite person might not have the time to visit your blog for maybe months. Not coz they don't want to but, they're just waiting to get enough time to go through your posts and decide whether it's worth a follow and if that content interests them or not. Maybe they liked what you write but, they cannot connect to what you cater to. And they decided not to follow you.
Thank these people coz they're being true to themselves and to you. They're not showering you with false praises.

Most of you may know that me and Aye-Ch as I call her (H.R. Phoenix) interact with each other most of the times. But, do you know that I followed her on 30th April whereas she followed me on 14th May.

I was just excited to follow an Author and so I did. I don't know why she followed me later on but, she did and here we are today!❤️
LMAO!🤣 That makes me realize it's just been a month that she followed me and damn! It felt like ages!😇
I have many people with whom I still have to interact with. Why I didn't, coz I am having a hard time managing my time. But, there are people who recently followed me, commented on my posts. We then had a small chat for days and then checked the Blogs.
There are a few who comment but, I don't even know them yet and haven't yet followed them coz I didn't get enough time to visit their blog. When I say visit, I mean, to read it.

So don't hesitant to open-up to people even when they don't. If you got that time, do it. Someone may not have enough time to read a whole blog but, as soon as you comment they will get a notification and will definitely reply to you sooner or later. That's the easiest way to connect.
And yeah…. Also, some might just follow you coz they feel bad that you're following them and always there but, they haven't yet got the time to check your blog. So then they follow and read the moment they get the time. Also possible that they may never coz they're just returning the favour. Yeah, that too happens.
And most importantly, please don't use this platform like Instagram. Coz it's not and definitely not even close enough.
We aren't Memers or run a random page on a social media account. We hold a much more respectable place. So be proud of that!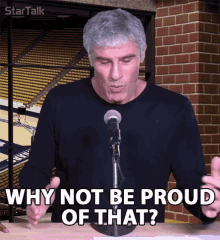 Change how you use this Blogging platform. Connect with people for real. Stop this right away before you ruin this beautiful place. I don't know about you but, I will definitely not want to keep my mouth shut until this becomes a huge mess.
Let's have some genuine contacts and readers than playing this game. I am really nobody to stop anyone coz I do not own WP but, I am telling this coz most of us are really wanting to connect and at the same time show what they got by playing zero Insta games.
Save this lovely community before it's too late.
WP is my virtual home and I can't see this turning into a 'Who's got how many?' competition. Let's keep it to 'Who's got what?' only.
Show us,
What you got?
& Not
Show us how many you got!
Thank you for your time.😊
The Bold Girl💋